Lockout Services & Rekeying in Haverhill, MA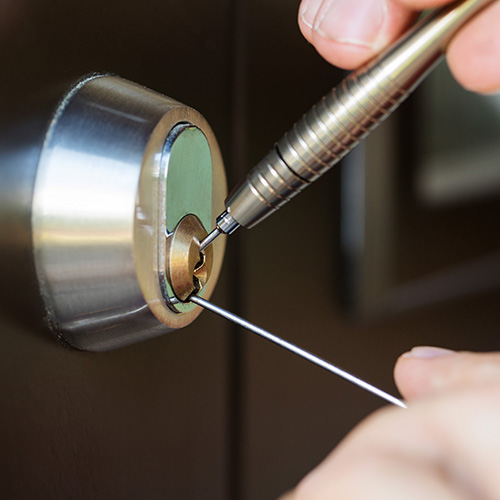 Whether it's something as complex as a full security consultation or as simple as a quick lock repair in Haverhill, MA, when you hire Chelmsford Lock & Key, Inc. to complete a job, we'll always bring a great attitude and strong work ethic to the task. Our insured and bonded professionals have decades of experience with key copy services, rekeying, and more under their belts, and our Massachusetts Locksmiths Association Permit #763 ensures that you're getting above-board service. Here's a look at the type of locksmith work and lockout services we provide in Haverhill, Chelmsford, and Lawrence, MA:
Commercial Service:
If you're in need of a versatile and consistent commercial locksmith in Haverhill, MA, look no further than Chelmsford Lock & Key, Inc. No job is too big or too small for us, and we always strive to achieve quick and efficient locksmith services. We will always communicate with you every step of the way, and transparency is one of our top priorities. Contact us today to receive a bid on your locksmith services. We'll do all that we can to offer our customers the best prices, regardless of your organization's size.
Residential Service:
When the safety of your family and valuables is one the line, you have no time for a residential locksmith in Haverhill, MA, that isn't the best at what they do. When you welcome us to your home, we'll treat it with the respect it deserves, and your house will be safe and secure again in no time.
Chelmsford Lock & Key, Inc. prides itself on being able to provide a wide range of locksmith services, including key making. Here's a rundown of what we can do for you:
Lock repairs
Master keying
Lockout services
Lock installations
Lock rekeying
Lock upgrades
Key copy services
Combination changes
Security consultations
Safes service
Handicap door opener installation
Handicap Door Opener Installation:
Our experienced team is ready to answer every one of your handicap door opener installation questions.
Handicap power door openers are not specifically required under the ADA but they are often the most practical solution for businesses looking to make an entry way compliant. Hardware for the mechanisms to open doors that are accessible to the general public need to accommodate one handed opening without requiring the person opening the door to tightly grasp, pinch, or twist their wrist. This can be a hard task to accomplish, for example, consider a door user with arthritis. While some large manual handles can accomplish the above listed criteria, the most simple way to adhere to the ADA is simply to provide a door that can be opened with the push of a button labeled with the International Symbol of Access (blue wheelchair) to your customers. Even businesses with entrances that are only of strict access to employees with cards, keys or other forms of clearance and are considered 'restricted' in the language of the ADA must ensure that at least one entrance be hands-free accessible. If you're looking to bring your business up to compliance with quality hardware, craftsmanship, and service – contact our local, experienced Massachusetts automatic handicap door installers at Chelmsford Lock & Key, Inc..